NSW floods become costliest natural disaster on record with $5.5bn in claims
The Insurance Council of Australia has warned that the flood crisis in New South Wales is the costliest natural disaster on record.
Key points:
Evacuation orders issued for parts of Riverina as residents warned they could be isolated for weeks
The SES is convinced that the floods in Condobolin have reached their maximum
The Prime Minister and Premier of NSW are due to visit the flood-hit small town of Eugowra today
About $5.5 billion in insurance claims have been filed statewide since the flood crisis began in February.
Andrew Hall of the Insurance Council of Australia warned that many towns hit by flooding in recent months have become uninsurable.
He said many insurers had informed their customers that their policies would not be renewed.
"A city that experiences so much flooding is simply unaffordable when it comes to a traditional insurance product," he said.
"Instead of investing millions of dollars in cleanup, why can't we build stronger levee walls…higher.
"We can't move homes out of harm's way because even if people can access an insurance product, if a flood passes through their property it will destroy everything they own."
New South Wales Premier Dominic Perrottet said the government would support the rebuilding of flood-affected communities, despite concerns that some areas have become ineligible for insurance.
Although he said houses should not be built on flood plains where the risk is high.
"What we are committed to is not to make the same mistakes of the past," Perrottet said.
"The Prime Minister through the National Cabinet, and I will do work at the national level [on] how we can ensure that we rebuild in a way and continue to grow in a way that does not endanger life and property."
Relief for business owners, non-profits
Meanwhile, Prime Minister Anthony Albanese announced $50,000 in grants for small businesses and nonprofits affected by the NSW floods during a visit to the devastated town of Eugowra .
Up to $25,000 will be accelerated, while the remaining money will be made available once documentation is provided.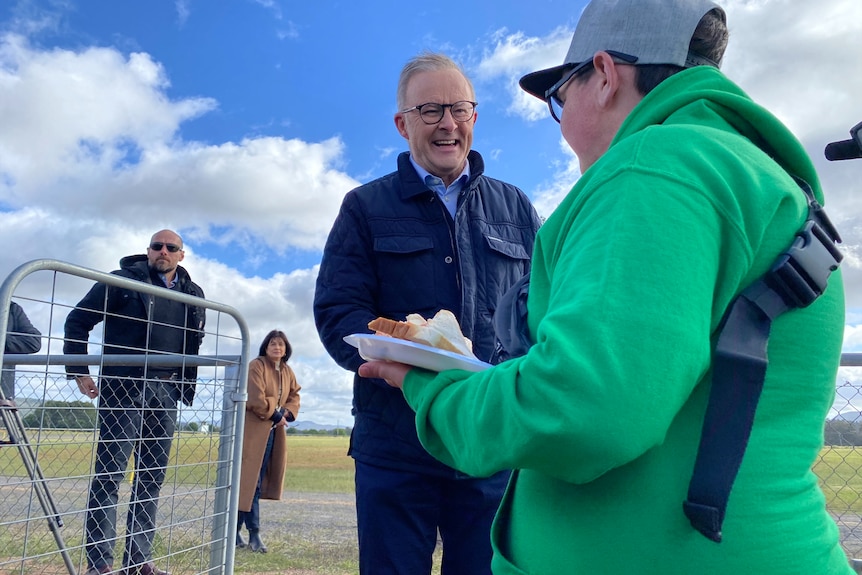 Eugowra was hit by what was described as a water "tsunami" last week, with one in three local residents rescued by air or water.
Many houses were deemed uninhabitable.
"It's a city that's been devastated, but it's a city that's resisting," Mr Albanese said.
"It's quite inspiring to see the courage and resilience of this local community."
The Lachlan River was also a major target for response and recovery teams.
The river fell below major levels in Forbes, where hundreds of homes and businesses were affected, and record flooding is believed to have peaked and Condobolin.
"Additional" resources from road repairs
It comes as 200 additional workers from across the state will be moved to the Midwest to begin repairs to flood-ravaged roads in the area.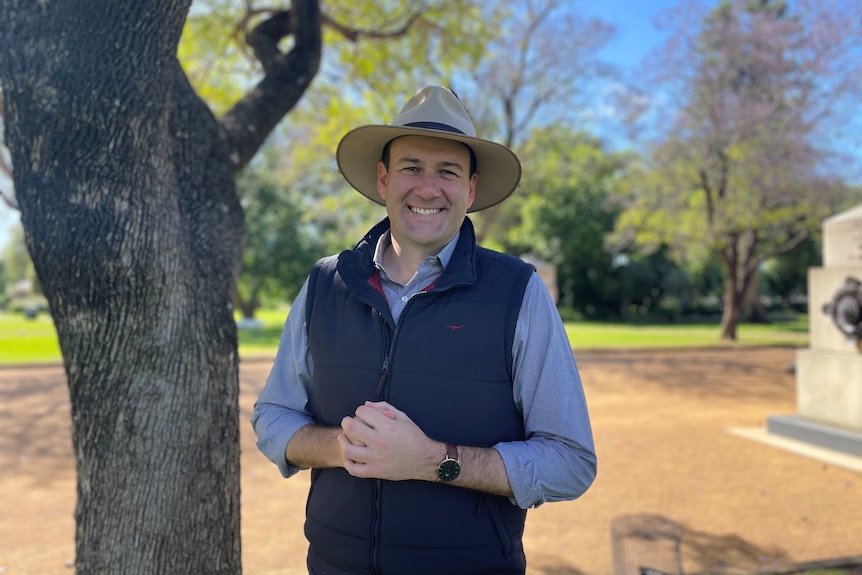 Speaking in Dubbo on Tuesday, Regional Transport and Roads Minister Sam Farraway said he was working directly with local councils to keep NSW regional movement going.
"I've been on the roads, I had the flat tires myself last week, I get it," he said.
"What's important is that we have additional plants and machinery coming to the area next week, and we have crews and contractors coming in from across the state and from areas that don't have no need for these resources at the moment."
Emergency personnel deal with 'biggest' event
State Emergency Service (SES) Commissioner Carlene York said the NSW floods were the biggest event the emergency service had faced, with impacts expected to last for months.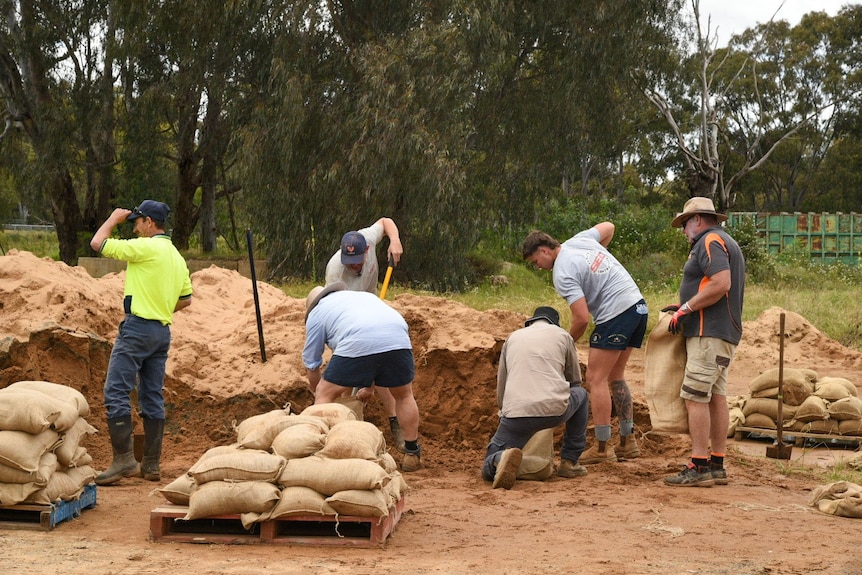 "If we don't have any more rain, there will be flooding long after Christmas," she said.
"We are planning our resources through February as water flows through our river systems."
Ms York said while international assistance from New Zealand and Singapore has been helpful, more resources, such as those from the United States and Canada, could be deployed along the way.
"The advantage of those [personnel] it's that they're very knowledgeable and give our members a break," she said.
"We look at what the forecast is doing to see whether or not we need these [extra] Resources."
Floodwaters could isolate the community for weeks
Hundreds of people in the south of the Riverina pondered whether to leave their homes today, fearing unprecedented flooding could isolate the small town of Moulamein in New South Wales for weeks.
The SES has asked all Moulamein residents to evacuate, by escort, by 2 p.m. this afternoon due to rising levels of Billabong Creek and the Edward River.
Moulamein IGA owner Cassie Jackson, who decided not to evacuate, said the prospect of being cut off was frightening.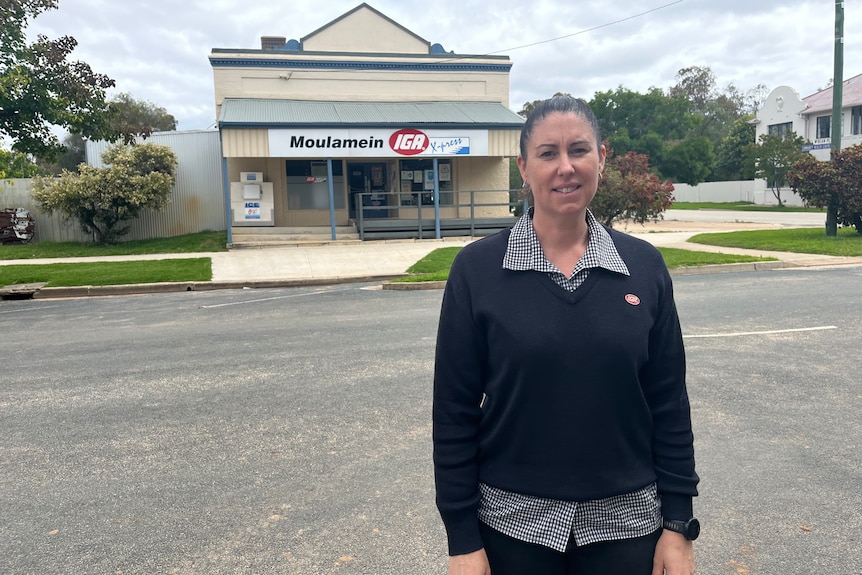 "We just have to take each day as it comes," she said.
Ms Jackson said she plans to continue operating during this time.
"We have been able to find ways to bring everything here to this stage and we hope to continue to do so.
"If it is about [having to helicopter produce] we'll come back to it, but hopefully it won't come to that."
There is an emergency warning in place for Moulamein and surrounding areas.
The SES has advised people to seek refuge in a strong, elevated structure that is safely accessible, due to widespread major and dangerous flooding.
Loading the form…